Clear your calendar - It's going down! NDCEL Fall Conference 2018 kicks off on October 17th with an amazing pre-conference, and you're invited to take part in the festivities. Best Western Ramkota Hotel Bismarck is our meeting spot for a day of fun and excitement. Come one, come all, bring your leadership team, buckle up, and hang on for the ride. This is going to be epic!  Everything you need is here - great leadership training - Networking - Grad Credit Available
VeraJones
Vera Jones is a Motivational Speaker, Professional Development Coach, Author, Award-Winning Television and Radio Broadcaster, and Syracuse University Hall-of-Fame Scholar-Athlete. She is most widely known for her extensive background in broadcasting, serving as a Women's Basketball Analyst and Reporter for various networks over the past two decades including her current 11-year remote and studio analyst tenure with the Big Ten Network. Her broadcast experience also includes ESPN, Fox Sports, Madison Square Garden Network, and NBA-TV. While Vera still enjoys a career broadcasting sports, she passionately pursues her purpose by empowering individuals and teams to "Play Through the Foul" of adversity and win in this game of life!

A naturally gifted communicator, Vera's resume includes over a decade as a radio personality at several radio stations from New York to Florida. She was tabbed the South Carolina Broadcaster's Association "Personality of the Year" in 1994 as a Country Radio Morning Show Co-Host. Her "Bobbi Jones" Country Radio DJ impression has become hilariously popular with audiences everywhere! Other entertainment endeavors have included acting with the Paul Robeson Performing Arts Company and stand-up comedy.

Vera earned her Master's Degree from the prestigious Newhouse School of Communications at Syracuse University where she first developed an interest in understanding the psychology of interpersonal communication. She also excelled as a scholar-athlete. Laboring several years coaching collegiate basketball with stops at the University of Dayton and Indiana University, the groundwork was set for Vera to develop a sports-minded, communication training platform. Additionally, working in the corporate sector for Fortune 500 companies such as Wells Fargo and Procter & Gamble, grounded Vera with empathic understanding for the many fouls that can occur in the workplace as well as in our personal lives. Today, as President of Vera's VoiceWorks, she applies her diversified career experiences in leadership training platforms to coach, empower, and energize individuals and organizations to overcome their fouls to achieve success. She encourages people to "look in the mirror and see if your purpose is staring back," and to "empathically lead through service in your purpose."
Real Woman, Real Adversity, Real Victory and Inspiration!
A single-mom with a special needs son, Vera deeply understands the personal trials of life. Her empathic leadership approach has been aided by working on the school improvement committee of the Florida School for the Deaf and the Blind. She is on a mission of fidelity to uplift people to overcome adversity with the power of faith, unity, perseverance and purpose. Vera is the author of Play Through the Foul – Basketball Lessons for the Game of Life; New Best Friend – A Little Book of Faith; and The Only Sun, a children's book, and personally narrated audiobook, which encourages us all to embrace the beauty and significance of our unique differences.  Vera has also co-authored The True Champions 30-Day Challenge, a Christian sports devotional with AJ Ali.  These literary works complement her ability to empower, enlighten and entertain audiences of all ages.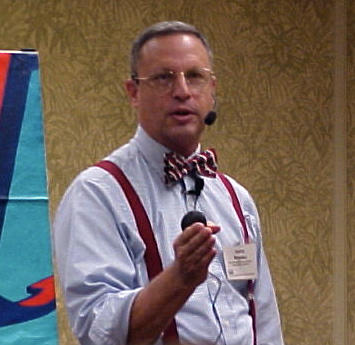 Commander Larry Kryske has over 30 years of worldwide success leading men and women and building unstoppable teams. He has been a career naval officer, private school administrator and teacher, and for the last 17 years, President of Your Finest Hour Leadership Programs. Larry will give you the tools to harness the power of leadership. He's been there and knows the challenges and solutions. Chosen as the first commanding officer of U.S. Naval Station, Pascagoula, MS, he was praised by Senator Trent Lott for creating "the U.S. Navy's most innovative naval base in the world." Larry takes his experience and success in and out of the military and applies the lessons and processes to your team. Creating Your Finest Hour is a fast-paced, content rich experience that will give new insights into the landscape of leadership. You will learn how to use vision, courage, and determination to turn adversity into advantage. Author of 3 leadership books, Commander Kryske brings 2 decades of leadership success in one of the world's most innovative organizations, the U.S. Navy, plus senior executive experience in 3 startups.
Breakout Session  Creating Workplace Harmony and Cooperation: Making Time Work for You 

Larry Kryske believes that three barriers stand in the way of our achievement, success, and fulfillment: 1. Failure of imagination. 2. Failure of will. And 3. Failure to use time effectively. In his keynote, Creating Your Finest Hour: The Art of Leadership, Larry will illuminate the first two elements. In this concurrent session, he will offer high payoff technology to optimize our use of time. He will guide participants how to increase productivity, establish priorities, control interruptions, run effective meetings, enhance delegation, and conquer procrastination. Don't miss this fast-paced presentation.
Amy Heuer has been teaching Physical Education in the Bismarck area for 15 years. The first 13 of those years as Health and PE for K-8, and the last 2 at the 7th & 8th grade level.  She has helped author and participated in 2 successful PEP Grants, acting as coordinator for one of them.  Amy has served on the North Dakota Association of Health, Physical Education, Recreation and Dance Board in several positions, including President, and is currently Co-Executive Director of the organization.  Amy has received awards for her work in teaching and promotion of Physical Education that include:
 Elementary Teacher of the Year, 2005
NDAHPERD Honor Award,  2009

Central District Honor Award,  2013

Daniel Driessen is the Director for the Center for Distance Education and has been working with the dual credit program at Lake Region State College (LRSC) for almost 10 years.  Prior to working with LRSC, Dan spent almost 8 years working in youth life skill development and watershed education for North Dakota State University.  Dan received both his bachelor's degree and master's degree from NDSU.
Tamara Uselman is the Superintendent of Bismarck Public Schools.  Prior to serving as Superintendent for Bismarck, Ms. Uselman was school superintendent in Perham, Minnesota, for eight years.  Her education career began in New York Mills, Minnesota, where she was first an English/language arts and social studies teacher before becoming the high school principal of New York Mills High School.  Ms. Uselman served as an adjunct professor for Hamline University in the "Teaching and Learning" Master's program, and served as an adjunct for Tri-College University in the Educational Leadership program.   Ms. Uselman has a Bachelor of Science in language arts from Minnesota State University Moorhead.  In addition, she earned a social studies teaching credential from Bemidji State University, a Master of Arts degree in Curriculum and Instruction from the University of St. Thomas, a specialist degree from Tri-College University, and she is in the proess of earning a doctorate from North Dakota State University.  Tamara is married to Tim.  They have three grown children and four grandchildren.  Tamara Uselman is the school district's educational leader and reports directly to the Bismarck School Board
Dr. Terry Brenner is the Director of Curriculum, Instruction, Assessment,   Professional     Development & Instructional Services for the Grand Forks Public School District.    During his educational career, he has served as an interpreter and tutor for the hearing impaired, he has been an elementary school teacher, served as an elementary and middle   school principal, has served as an adjunct assistant professor in the department of Educational Leadership and the department of Communications and Sciences Disorders at the University of North Dakota, and he was the Director of School Leadership in United Arab Emirates in the Middle East.  Dr. Brenner has made numerous state, national and international presentations on the role of the school principal in leveraging school reform.
Valerie Fischer has been with the ND Department of Public Instruction for 20 years; she began in the Special Education unit, transferred to School Health as Director in 2005 and assumed the role of Director of Adult Education in 2009.
Janet O'Hara is the Technology Coordinator for the Red River Valley Education Cooperative, and a part-time instructor at the University of North Dakota in Grand Forks.  She has worked in education for the past 17 years as a teacher, technology specialist, and coordinator in both Minnesota and North Dakota.  She is a Google Certified Teacher and an authorized Google Education Trainer.  Janet  is passionate about providing authentic learning opportunities for learners of all ages. 
Amy Engelhard is the Educational Technology Council's Data Steward.  Her most recent experience has been working with Minot Public Schools as a performance strategist.  She is passionate about connecting data to student learning and teacher best practices, as well as utilizing data to advance school districts in their school improvement process.  
Dan Holder, Assistant Principal Liberty Middle School
Married to Michelle.  Father of Josiah – 12, Alayna – 9, and Seth – 6.  I taught World History and Economics at West Fargo High School for 8 years and was Assistant Principal there for four years.  I have now begun a new journey as an Assistant Principal at Liberty Middle School.  I have had next to no time for professional reading and since I found Twitter in 2012, I have done more professional reading than the previous 10 years combined.
During her four year tenure as Education Consultant with Steelcase Education, Charla Bennett has worked closely with school leaders and educators to promote more active, immersive learning spaces and engaging instructional techniques. Charla imparts lessons learned through two decades of work with K-12 students, teachers and educational technology. Since earning a degree in Elementary Education from the University of Arizona, she has helped teachers grow more confident in their use of technology tools to engage students and explore varied educational strategies as part of lesson delivery. Drawing on her experience as school technology coordinator, Charla invites instructional leaders to explore flexible learning spaces and interactive tools to capture student interest and heighten learning.
Tom Nitschke has a wide range of experience as an educator.  He has been a health educator for 17 years, a wrestling coach for  17 years, an elementary principal for two years, a high School principal  for five years, and a superintendent for seven years.  He has a Master's in Education Leadership as well as an undergraduate in health and physical education.  He sits on the Lamoure County Suicide Prevention board as well as the Lamoure County alcohol prevention committee
Jim Perrras is a partner with Consolidated Construction Company, a construction management firm located in Bismarck.   Jim is responsible for Consolidated's services to educational, non-profit, and Church clients in a 12 State region of the Upper Midwest.    His experience includes providing pre-referendum services to over 25 School Districts, most recently the successful referendum in Menoken, which passed by over a 3:1 margin.     
Jim has earned the designation of Certified Construction Manager from the Construction Management Association of America (CMAA), which holds him to the highest standard of professional development and ethical behavior in the construction industry.  He has been responsible for the successful delivery of over $400 million worth of educational projects in his 30 year career.

Kelly Romo is working toward her Master of Arts in Education with a specialization in Communication Arts and Literature from Augsburg College. She has taught reading and language arts to students in alternative settings, including online. She has been helping districts customize resources to meet standards for over four years as part of the Custom Education Solutions team.
David A Stubbs II
President of Cultural-Shift, an educational consulting firm, David has over 20 years experience in educational design, construction and management.
David assists educational institutions and design professionals supporting programming and professional development needs delivering detailed, systematic conversations surrounding the disruptive innovation approach to design. Resulting environments demonstrate examples of 100% engagement and wustainability and improved IAQ.
Cited a champion by the EPA, David led the charge hosting two EPA Healthy Schools IAQ Symposiums in Georgia. He is also a member of the SHIELDS network.
Kristin Garaas-Johnson currently is a senior high English Teacher at Grand Forks Central High School. Kristin earned her undergraduate degree from North Dakota State University in 1999 and her Masters of Fine Arts in Creative Writing from Minnesota State University Moorhead in 2003, and her doctorate in Educational Leadership from University of North Dakota in 2014. With more than a decade if experience in education, Kristin has taught everything from eighth grade English/Language Arts to Freshman Level Post-secondary English Literature and Composition.
A member of the Speaker Hall of Fame, Steve Gilliland is one of the most in-demand and top-rated speakers in the world. Recognized as a master story- teller and brilliant comedian, he can be heard daily alongside Jeff Fox worthy and Bill Cosby on Sirius XM Radio's Laugh USA and Blue Collar Radio. Steve shows audiences how to open doors to success in their careers, their relationships and their lives.  As one newspaper stated, "Steve is what happens when the humor of Jay Leno collides with the inspiration of Zig Ziglar." Steve built a multimillion-dollar company from the ground up on the same philosophy he ex- pounds to his audiences. If you continually learn more about your company, your industry, your customer and yourself, you will always be a leader. You will be purpose-driven rather than process-driven, and you will make a difference. His motto is straightforward: "If you take care of people, the business will follow." Steve was born and raised in the Pittsburgh area, resides in North Carolina and travels the world. He received his bachelor's degree from Grove City College (PA) and his MBA from Globe University (MN). He is a proud grand- pa, devoted father of four boys and a loving husband to his wife, Diane. Steve learned great compassion for people and a commitment to a hard work and balanced life ethic at the knee of his highly principled Christian mother and stepfather. Whether Steve is speaking at an event, writing about current issues that impact people or leading his own employees, he is not just a person who challenges people to change, he motivates them to do so.  Everyone who hears his message leaves with a renewed sense of enthusiasm for who they are and for what really matters.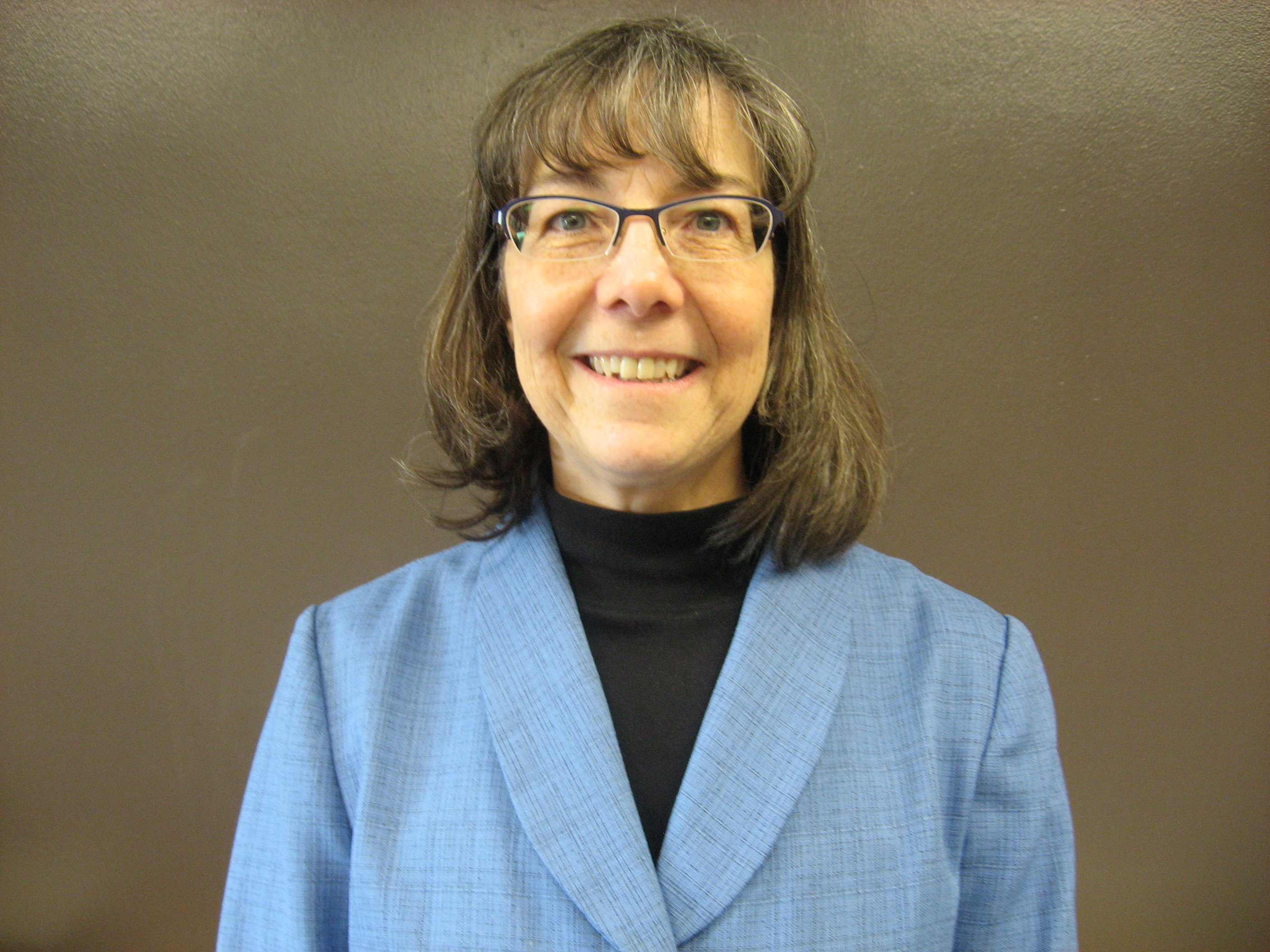 Gail Schauer is the Assistant Director of the Department of Public Instruction's Safe & Healthy Schools unit. She has a Master's Degree in Special Education with credentials in learning disability and emotionally disturbed. She has Title I reading/math credentials and elementary and secondary principalship credentials.  Gail has also worked in the Title I unit and Special Education unit at DPI. Prior to working at DPI, Gail was a teacher at the high school level working with students with learning disabilities. Her passion is to assure every child has a safe and healthy environment to help them reach their academic and social potential.
Holly Ripley has been dedicated to student learning for 25 years.  She is a former math teacher with 10 years of experience in administration both at the district and school level.  She has worked in New Jersey, Pennsylvania, North Carolina, and now has called North Dakota home since 2007.  She is passionate about improving learning for all kids by providing them the support they need regardless of label.
Shannon Mortrud has framed her career in education around the belief that all students can learn if given the appropriate instruction. Her training as a school psychologist and experience with grades PK-12 in multiple school districts has created a passion for a data-driven systems approach for academic and social emotional instruction and intervention. She has observed the positive outcomes of addressing the whole child in education and is an advocate for providing support based on student needs.

Chasity Odden Heide is a professional school counselor at West Fargo High School. She believes in a strength-based approach when working with students, and is passionate about using the Developmental Assets in schools. She is pursuing her PhD in Counselor Education from North Dakota State University.
Lonnie Laffen founded JLG Architects in 1989 in Grand Forks, ND with a focus on public architecture. Today, with 100 employees in nine offices in North Dakota, Minnesota and South Dakota and over 90 design awards, Lonnie has grown JLG into the largest and most awarded architecture firm in the region. Lonnie is committed to enhancing the design profession through education, and has served as President of the North Dakota American Association of Architects, Director of the North Dakota Intern Development Program, and the NDSU Architecture Advisory Board. An enthusiastic community volunteer, Lonnie is the past Chairman of the Grand Forks Chamber, the Downtown Leadership Group, and the Reimagine Downtown Design Committee.  He currently sits on the board of a number of organizations, including the Altru Health System and the Grand Forks Special Assessment Commission.  Most notably, Lonnie was elected State Senator for Grand Forks District 43.  He took his seat in December 2010.
Troy Walters, Superintendent of Grenora Public School
Mr. Walters has been an administrator for the past 6 years in Grenora Public School. He has been in education for the last 20 years both in North Dakota and Montana. Troy is married to Lesli Stortz- Walters and he has two children Jace 19, Paige 14.
Jennifer Boyle has 15 years of classroom teaching and mentoring experience and has brought her knowledge and expertise in effective instructional practice to educational consulting and professional development roles. As such, Jennifer has designed and presented sessions at state, regional and national conferences, as well as professional development courses, conducted in school districts across the nation. Committed to best practices, Jennifer has earned a master's Degree in Curriculum Design and Program Development, and certification as a SIOP (Sheltered Instruction Observation Protocol) Trainer. In her current role as Dir. of Technology in Teaching and Learning with Benchmark Education Company, Jennifer continues to design and deliver trainings to teachers of students in grades K – 12, with a strong emphasis on leveraging technology to meet the needs of all students, especially English Learners, students who struggle, at-risk and special needs students.
NDHSAA ACADEMIC ELIGIBILITY PANEL
Steve Hall, Superintendent in Kindred and chairperson of the NDHSAA Constitution and By-Law's Committee and Brian Bubach, Associate Director of the NDHSAA will lead the discussion.  Other Constitution and By-Law's committee members include Steve Brannan, Supt. in Garrison, Dr. Todd Bertsch, Principal at Fargo South, Kirsten Baesler, DPI Superintendent, and Patti Stedman, NDSBA representative if you'd like additional names for the program.
Dr. Steven Johnson
BS Concordia College, Moorhead, MN; MS Tri-College University NDSU, Fargo, ND; and Ph.D. Educational Leadership UND, Grand Forks, ND.  I was the athletic director, coach and teacher in Tioga, ND for 9 years;  Dean of Academic Affairs, teacher and coach for Oak Grove Lutheran School, Fargo, ND for 6 years; and Superintendent of the Lisbon Public Schools, Lisbon, ND since 1993 to the present.  I also serve as the superintendent for a small rural elementary k-6 district in Fort Ransom, ND since 2004.  I am married with two grown children.  My wife is a certified Para Legal who works for the Federal Social Security Appeals Court.  One daughter, Brita, lives in Texas with her husband Lloyd Hegle who is a geological engineer for Schlumberger.  My other daughter, Jenna, teaches Business Education at Davies High School in Fargo.

Lois M. Mauch, M.S. Ed.

Lois has her Masters Degree from Virginia Tech under the direction of Dr. George Graham in Health and Physical Education and her certification for On-Line teaching through Virtual High School Professional Development.  She has published 2 books, and various articles, being published in the National Journal for Sport and Physical Education, and Strategies several times, the last one on What Really Motivates Students. March/April 2007.
In conjunction with Let's Move in Schools, has joined forces with the community and developed a 5 part model entitled Schools Alive.  Lois has a vested interest in 2 of the 5 models for increasing physical activity (PA) in the classroom, (Be Fit 2 Learn), increasing PA before and after school, (mentoring workshops).
Lois has served as a Physical Education Specialist for Fargo Public Schools and project manager of three PEP grants.  Fargo Public was awarded over one-half million dollars for the Progress for Physical Education Act (PEP) in two different grant applications. Lois was one of four writers to promote fitness in alternative schools. Lois is our National Association for Sport and Physical Education Teacher of the Year both at the State Levels for Elementary in 1990 and as the Middle School Teacher of the Year at the State and Central District Levels in 1998. Lois has been honored with the Christa McAuliffe Fellowship Award. She is one of a few Physical Education Teachers inthe National who have received this award for $24,000.00. Lois helped write a North Dakota Foundation Grant for $25,000.00 which focused on 4th grade obesity. Lois is certified as a physical education curriculum analyses tool (PECAT) trainer, a Health Education Curriculum Analyses Tool (HECAT) trainer and just recently as a School Healthy Guidelines (SHG) trainer for the Center of Disease Control (CDC).
Lois has been instrumental in the development and application of standards, benchmarks, assessments and technology applications.  Lois has been honored to present at five National Conventions and received the 4th PEP grant for Fargo Public Schools in 2009. Lois has also served as an adjunct instructor for Minnesota State University Moorhead for Methods, Tests and Measurements, and Activity Courses and has also taught for Concordia College, Moorhead in Fitness and Technology, Wellness, and a Curriculum Development and Design courses.
Lois is currently serving as a Project Director for 1.5 million dollar grant awarded to 23 school districts in northern and western Minnesota.

Dr. Arnio received his Ph.D. from the University of Iowa in 1979.  He owns and operates Learning Solutions of the Black Hills in Rapid City, SD.  He has been trained in reading disabilities at the University of Iowa Children's Reading Clinic, in the Lindamood-Bell programs at San Luis Obispo, CA, with Dr. Mary Ann Wolf at Tufs University in Boston, and is a certified trainer by Mindplay (My Virtual Reading Coach), Taylor Associates (Reading Plus) and the Think Through Learning Corporation (Think Through Math). 
Louise Dardis worked 34 years in the West Fargo School District, 30 of those years in an administrative role with the last 14 years as assistant superintendent. She worked with impacts of rapid district growth, standards and curriculum alignment and implementation, research-based instructional practices, data-driven instruction, professional development, and meeting educational needs of a diverse population. Currently, Louise is the ND Program Manager for the Succeed 2020 education grant, the Hess education grant implemented through the regional education associations.
Jack Maus is superintendent at Grafton Public Schools. He is currently in his 37th year in education and his 25th year as superintendent in North Dakota Schools. He spent 10 years in New Leipzig, 18 years in Hatton with 4 of those years as a shared superintendent with Northwood. Currently he is in his 9th  year at Grafton Public Schools. Jack serves on the NDASA & NDCEL Boards, is a member of NDSSC and legislative focus group. Jack Maus currently resides in Grafton with his wife Kathy. They have 5 grown children. He can be contacted at Jack.Maus.1@sendit.nodak.edu
Wednesday, October 17, 2018

8:30 a.m.     NDHSAA Board - room 3160
9 a.m.           NDREAL Board - room 3130

11 a.m.           NDAESP Board - room 2160

12 noon        NDCEL Board Meeting - Governor's
2 p.m.           NDASSP Board Meeting - Heart
4 p.m.           NDASA Board Meeting - Sheyenne
5pm.             NDASA Legislative Focus Group Meeting - Governor's

5-8 p.m.      Registration - Coat Room  

7:30 p.m.    NDSOS Meeting - Cannonball

NDCEL Pre-Conference
2-7pm Phil Warrick
Thursday, October 18, 2018
Creating Workplace Harmony and Cooperation: Making Time Work for You 7:30 a.m. - 3 p.m.  Registration - Coat Room

8 a.m. - Exhibits Open - Courtyard & Lamborn

8 a.m. - Grab-N-Go breakfast - Foyer

9:00 a.m. - FIRST GENERAL SESSION - Grand Pacific & Patterson

9:30 a.m. - OPENING KEYNOTE - Brian Mendler

10:30 a.m. - Refreshment Break, sponsored by Midwest Dairy Council

10:45 a.m.  CONCURRENT SESSIONS

           Cultural Shift in Classroom

          Getting Students to Perform at their Academic Best

          Suicide Prevention

         Letting Technology Drive Literacy to Reach All Learners

          Successful Reorganization of Rural ND Schools with Declining Enrollment

         Twitter for Beginners

         Health Issues Critical to Administrators

          Digital Resources to Support STEM in the Classroom

          Fundamental 5

          Brain Research on Willpower

11:45 a.m.  Network/Vendor Time

12:15 p.m.  Buffet Lunch - Dakota Ballroom ( included in registration fee)

1:15 p.m.  CONCURRENT SESSIONS

           Working Smarter, Reading Harder:  Ways to Meet Rigorous Common Core Standards throughout the School Day

          Creating Workplace Harmony and Cooperation: Making Time Work for You - Larry Kryske believes that three barriers stand in the way of our achievement, success, and fulfillment: 1. Failure of imagination. 2. Failure of will. And 3. Failure to use time effectively. In his keynote, Creating Your Finest Hour: The Art of Leadership, Larry will illuminate the first two elements. In this concurrent session, he will offer high payoff technology to optimize our use of time. He will guide participants how to increase productivity, establish priorities, control interruptions, run effective meetings, enhance delegation, and conquer procrastination. Don't miss this fast-paced presentation.

         Suicide Prevention (repeat of session #3)

          Active Learning:  Practical Applications for the K-12 Classroom

         NDHSAA Academic Eligilibility Panel

        Don't Flip Out

         How a SRO Can Improve Climate and Student Learning

         Developing and Using 21st Century Skills in the Classrooom

         Marzano Teacher Evaluation Implementation:  A Roadmap for School Districts

         Making Decisions the Right Way

  
1:30-3:30 p.m. - ESAND Session (for educational secretaries)  Tour of State Historical Society
2:30 p.m.  CONCURRENT SESSIONS

          Working Smarter, Reading Harder (repeat of session #11)

           Letting Technology Drive Literacy

         Improving Individual Silent Reading Comprehension a Group Setting

         Success and Challenges of 1:1  Technology Implementation

         Panel Discussion - Getting to Yes:  The Secret to a 90% Bond Referendum Passage

         Lead with Technology - It Doesn't Have to be Lonely at the Top

         Assessing Student Learning - A US/UK International Comparative Study

         Integrated Curriculum for College & Career Counseling

        Mapping Dual Credit to College Degrees

         MTSS:  Building a System of Support for All Learners

3:00 p.m.  Regristation Closes
3:30 p.m.  Refreshment Break

3:45 p.m.  BUSINESS MEETINGS

          NDASA - Sheyenne

         NDASSP - Grand Pacific

         NDAESP - Heart

         NDIAAA - Cannonball

          NDACS - Governor's

         NDASBO - Room 2130

         NDSESC - Room 2160

          NDREAL - Room 3130

4:30 p.m.  NDHSAA GENERAL ASSEMBLY - Grand Pacific

5:00 p.m.  Exhibits Close

6:00 p.m. - NDCEL/ Vendor Social - Grand Pacific/Patterson

         Entertainment - Shawn Oban

7:00-8:25 a.m.      Class A Principals Breakfast

7:30-8:15 a.m.      Central Dakota-North Central ITV Consortium Joint Meeting
8:00 a.m.               Exhibits open
8:00 a.m.               Grab-N-Go Breakfast - Courtyard
8:30 a.m.               SECOND GENERAL SESSION
                                 Presiding - Mark Wagner, NDCEL Vice President

                                                      Awards and Recognition

                                                      NDCEL Annual Business Meeting

                                                             Introduction of NDCEL Board

                                                             Executive Director's Report

                                                             Old Business

                                                             New Business

                                                            Adjourn

10:30 a.m.              CLOSING GENERAL SESSION
                                                Closing Keynote by Steve Gilliland - Making a Difference

11:30 a.m.                Exhibits Close

11:45 a.m.                 Door Prize Drawings

12 noon                    Conference Adjourns

12:30 p.m.               NDCEL Board Meeting